Wet Weather Won't Stop Dry Eye
Wet, west coast weather doesn't stop dry eye disease. The gritty, burning sensations associated with dry eye can be uncomfortable and terribly disruptive.
According to a 2019 study, approximately 6 million Canadians suffer from the condition. You aren't alone, and we can help. But why do you have dry eye disease? It's a simple question, but the answer is a little more complex.
Book an appointment for a dry eye diagnostic today and find relief.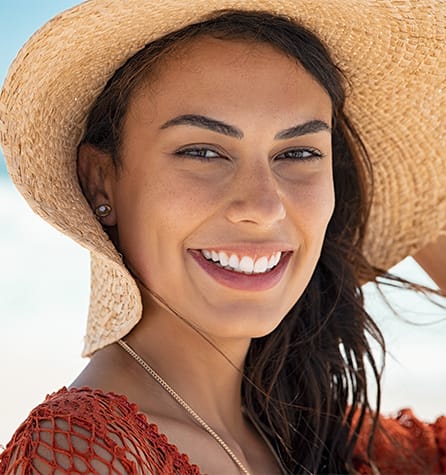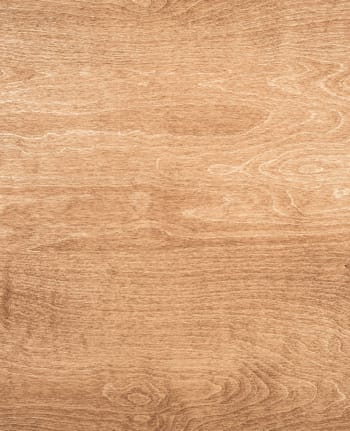 What Is Dry Eye Disease?
Dry eye disease can happen for a few reasons. Dusty, smoky, or windy environments sure don't help, but they aren't always the root cause either.
When your eyes either don't produce enough tears or the tears they do produce are poor quality, uncomfortable symptoms are the result.
Aqueous deficiency is caused by reduced tear production. Only about 10% of people with dry eye disease suffer from this type.
The majority of dry eye disease results from evaporative dry eye. In these cases, the eye's tear film is out of balance.
The Tear Film
When dry eye disease occurs, the tear film is most often the culprit.
Our tears are made up of 3 layers: a water layer, a mucus layer, and an oil layer. Water keeps the eyes hydrated, mucus keeps the moisture spread over the eye's surface, and oil ensures the water doesn't evaporate too quickly.
Imbalances in the layers mean tears are not doing their job effectively to keep your eyes moist and comfortable.
Evaporative dry eye can also be a result of blocked meibomian glands. These tiny glands line your upper and lower eyelids and produce the oil layer of your tears. If they become clogged, your tears might not get enough oil.
Find Relief Today
Book an appointment at West Coast Optical to discuss your dry eye symptoms today.
Come See Us
Find us right on the Fraser Highway near the Langley/Surrey border, one block from Willowbrook Shopping Centre in Langley!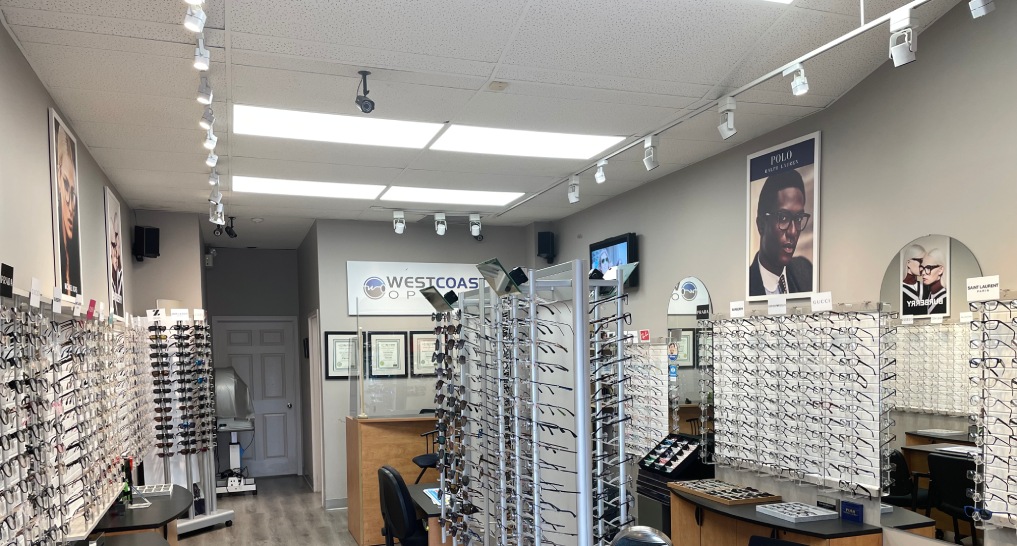 Our Address
102B 19475 Fraser Hwy

Surrey

,

BC

V3S 6K7
Our Hours
Monday

:

9:30 AM – 5:30 PM

Tuesday

:

9:30 AM – 5:30 PM

Wednesday

:

9:30 AM – 5:30 PM

Thursday

:

9:30 PM – 8:00 PM

Friday

:

9:30 AM – 5:30 PM

Saturday

:

9:30 AM – 5:00 PM

Sunday

:

Closed
Book Appointment