Why Do I Need an Eye Exam?
An eye exam is necessary for so much more than finding your prescription. Eyesight is an essential component of your overall health, and sight is a significant part of how you perceive the world.
The eye is a complex organ. Its delicate anatomy needs specialized attention. An eye exam with a certified optometrist is a key component of maintaining your vision.
Aside from correcting vision problems, an eye exam can catch other health concerns. Eye exams are crucial for detecting glaucoma, macular degeneration, and graves disease. They can even help recognize cancer, diabetes, multiple sclerosis and other health problems.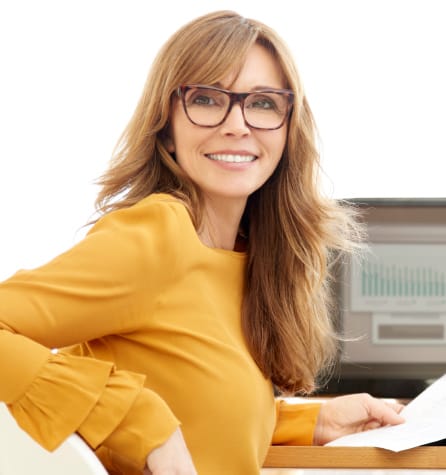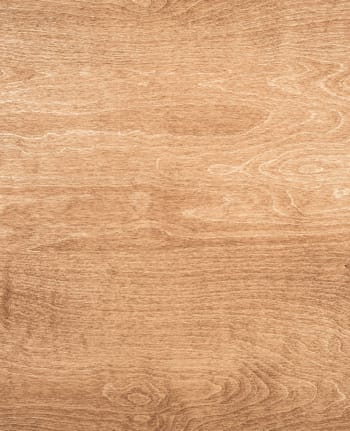 How Often Should I Get My Eyes Checked?
Everyone's body is different, and we all have unique medical needs— this doesn't stop at our eyes!
Though there are varying recommendations for different age groups, we believe adults should ideally have a yearly eye exam. Vision is ever-changing, and staying up-to-date with your eye care helps give you the best possible view of your world.
What Should I Expect?
Before the Exam
To ensure you receive the best service, we'll begin by confirming your medical history and records are up to date.
When you come for an eye exam, please bring any contacts or glasses you wear with you. This will help us assess if your current optical aids are right for you.
Having a list of medications on hand is also helpful as some medicines can have ocular side effects. The broader our understanding of your overall health, the more specialized care we can provide. Don't forget to jot down any herbal remedies, supplements, and over-the-counter products you're using!
Let us know about any family medical history. There are plenty of hereditary diseases that can affect vision.
During the Exam
Many components go into a comprehensive eye exam. To ensure your vision is at its best, we'll run a series of tests. Some of the tests performed will measure:
Sharpness of vision
Colour vision
Visual field
Alignment of eyes
Eye muscle health and performance
Retinal health
Glaucoma
We use cutting-edge technology to ensure the most accurate results. Combining the best in technical vision care with our friendly, considerate, and highly trained staff makes for a well-rounded eye exam.
For some tests, we may need to dilate your pupils. Dilation allows the optometrist to see the back of your eye, including your retina and optical nerve. The drops used to dilate your pupils usually take about 20 minutes to come into full effect, and they last a few hours. Wearing sunglasses after this type of test is important.
If you have any questions or concerns during the exam, our knowledgeable and compassionate team will be happy to walk you through what's happening. Our focus is your vision, and we're glad to share our expertise to keep you comfortable and in the know about your eye health.
After the Exam
We will discuss any corrective aids or therapies you might need and create a care plan for your vision. This plan will account for any specialty eye care you may require.
Once you've completed your eye exam, you'll transition to the care of our skilled opticians and eyewear stylists. They will fit you with the perfect lenses and frames! The professionals at West Coast Optical work to ensure you leave our practice feeling well cared for, informed, and secure in your eye health.

Is a Comprehensive Eye Exam Right for Everyone?
We offer specialized care and uniquely tailored exams for children, people with diabetes, and anyone searching for contact lenses! Let us know about your vision concerns when you book your appointment so we can ensure you get the most appropriate care for your needs!
Come See Us
Find us right on the Fraser Highway near the Langley/Surrey border, one block from Willowbrook Shopping Centre in Langley!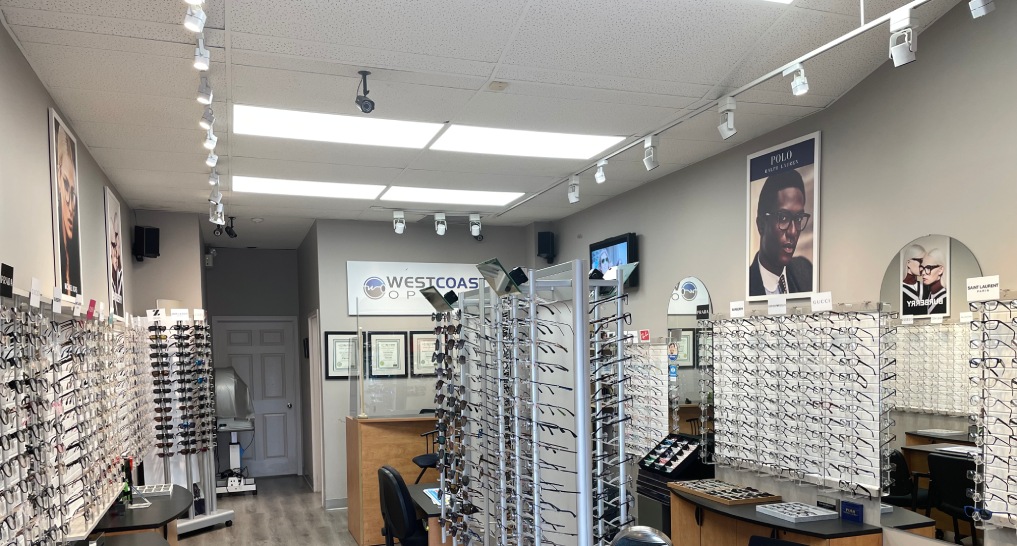 Our Address
102B 19475 Fraser Hwy

Surrey

,

BC

V3S 6K7
Our Hours
Monday

:

9:30 AM – 5:30 PM

Tuesday

:

9:30 AM – 5:30 PM

Wednesday

:

9:30 AM – 5:30 PM

Thursday

:

9:30 PM – 8:00 PM

Friday

:

9:30 AM – 5:30 PM

Saturday

:

9:30 AM – 5:00 PM

Sunday

:

Closed
Book Appointment